CCOMM IT is a dynamic, reliable and independent supplier of IT solutions & equipment.
Located across 3 Sites, 2 in St Albans and Aberdeen, our highly motivated, multi-skilled workforce provides the core services of quality, reliability and deliverability, which our expanding customer base demands.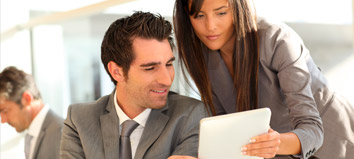 In house skills include network design and consultancy, project management, planning, system installation, security, support and faultfinding. Using the latest technology, our highly skilled team will provide the necessary advice to ensure your IT infrastructure significantly contributes towards achieving your business objectives.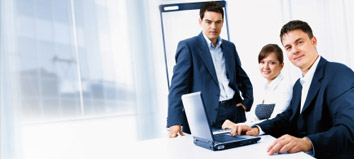 We provide comprehensive support for your mission-critical business components & infrastructure, which affects everything you do as a business or institution. That is why the impact of our services, being reliable and quick to respond, means that your people, processes and systems, throughout the organisation, carry on as normal.
Testimonials

"CCOMM IT Solutions have played a major part in alleviating the workload in looking after our IT systems, freeing up staff to add value in other more productive and profitable ways. For a national company they operate like a truly local business supporting multiple sites and are always ready to assist - remotely or on site whenever we need them. They look after all aspects of our IT systems including our Citrix Farm and procured & installed new servers to load balance the network efficiently. They are also happy to recommend staff on personal purchases for home use, like laptops, phones and other gadgets.
We know the support team by name, as they have gone that little extra to ensure the customer service we receive is beyond the norm. We chose CCOMM IT Solutions as they were by far the most helpful, cost effective and knowledgeable IT solutions business, and we aim to continue our working relationship with them well into the future."
Dan Cozens – General Manager


"I cannot praise the team at CCOMM IT Solutions enough for their professionalism and patience when dealing with a wide variety of staff members all of whom have varying degrees of knowledge when it comes to computers and IT as a whole. Any request is greeted with a positive 'can do' attitude and is handled efficiently and quickly. The quantity of time saved since moving to the CCOMM IT Solutions platform, has allowed for major cost savings across the business. The seamless remote network access and provision of Blackberry support put in place by CCOMM IT Solutions has also meant that the entire management team have consistent remote access to emails and company data at all times regardless of location."
Thomas Dyson, IS Director


"Delivering quality solutions is key, but it is also about the strength of the relationship, the forging of a partnership and the ability to be flexible - that's where CCOMM really scores."